Streamline your business intelligence with SmartView to achieve your business goals
SmartView makes dashboards part of your business strategy with its Business Intelligence offering. This allows your employees to focus on higher value-added tasks.
Having indicators to manage your business is essential. Are you sure that your way of deciding (Business Intelligence) is optimal? Is your BI rational?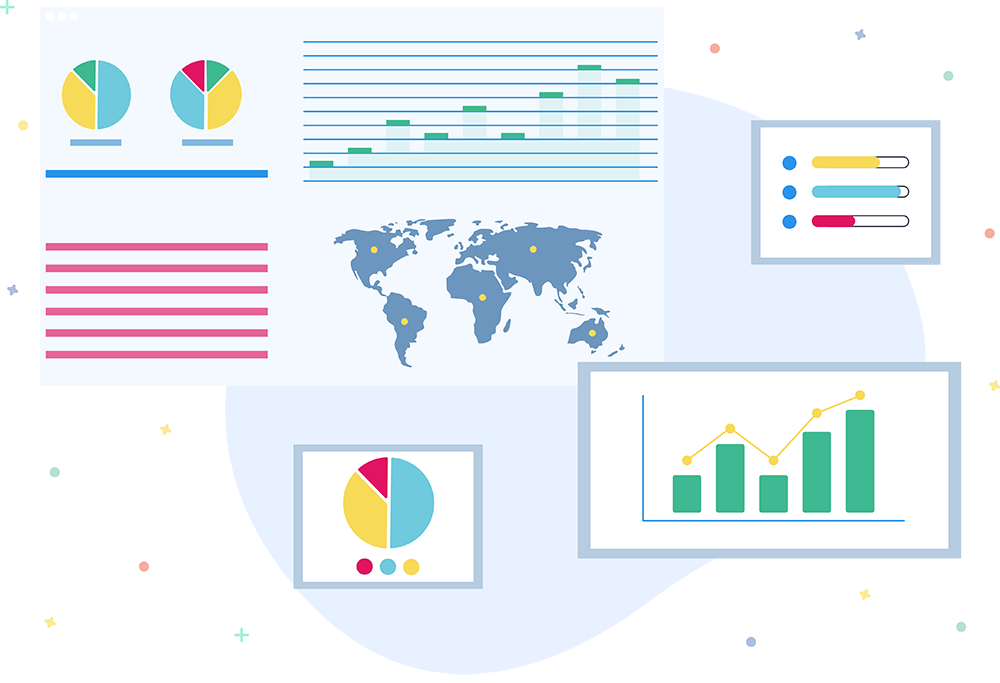 Your dashboards are not yet automated:
Spend your time analyzing rather than producing dashboards. SmartView supports you in a rational industrialization process. It allows you to make your indicators more reliable and harmonize them.
You already have Business Intelligence in place:
All too often, metrics are not aligned with the true objectives of the business. SmartView helps you to (re)build a more optimal BI strategy. How do you do this? By aligning objectives, indicators and actions, whether strategic or operational.
Our support in detail
The SmartView method leads to the implementation of a rational decision-making system in line with the strategy:
Understanding of the company's strategic issues and their implementation within the business departments.
Creation of dashboard models in compliance with all good analytical practices
Progressive implementation of the dashboards
Choice of a bottom-up, top-down and cross-functional communication strategy for indicators
Development of a data culture among employees as a common thread
Think global
Each actor in your decision-making process is challenged daily in his choices and demands. They gradually adopt a global thinking process, beneficial to the whole group.
Becoming autonomous
An approach that combines tools, implementation, training and governance assistance allows you to quickly become autonomous in the design of dashboards.
Optimize your business intelligence
Boost your indicators thanks to our business expertise (Ticketing, Market-place, e-commerce, general management)
To go further
Implementation of a decision-making strategy
Harvesting / Requirements framing
Implementation of decision-making tools adapted to your needs
Realization of a prototype to validate the feasibility and the opportunity to implement a new tool (Proof Of Concept (POC))
Design of dashboards using the agile method
Definition and implementation of an adapted data governance (self-service or entirely driven by IT)
Realization of trainings if needed
Support in the choice of tools (Power BI, Qlikview/QlikSense, Tableau Software)
Proposal and design of specific dashboards

Expertise on JIRA databases
Expertise on the indicators of a market place
E-commerce expertise
Executive dashboard expertise

Expertise on Microsoft 365 to optimize licensing and adoption of the Microsoft suite