Why use Teams to manage tasks in Kanban mode and how to do it?
In this article, we will focus on easy-to-use tools such as Trello, published by Atlassian, or Planner, published by Microsoft (and included in the Office 365 collaborative suite). These two tools work in SaaS mode.
What is the Kanban method?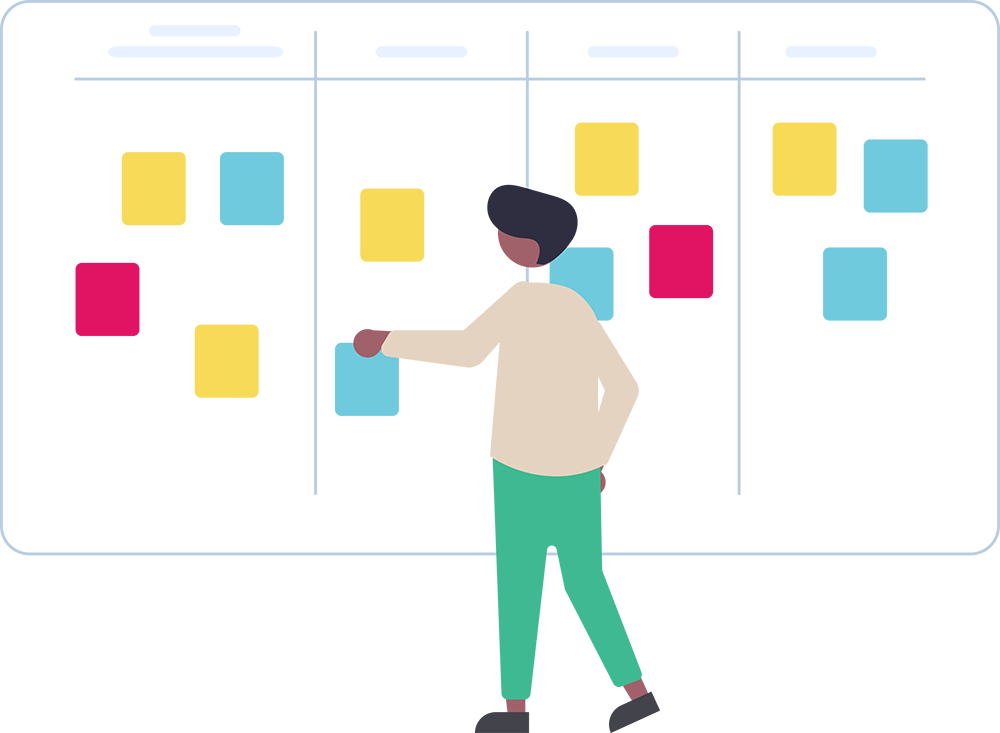 Inspired by the " Lean " approach, the Kanban method is a visual system of agile project management based on visual management. The different tasks of a project are modeled in a table and divided into different compartments corresponding to the progress status of a process (for example, there are compartments "To Do", "In Progress", "Completed").
This board can be physical: we actually stick post-it notes on a board or it can also be virtual. Many tools allow you to create virtual Kanban boards. We can mention among others Jira, Trello, Planner, etc... Their difference lies in the number of features. Jira, for example, offers many more features than Trello. Trello is easier to use even if it can be completed with a library of more than 100 power-ups.
What's the point of integrating Trello or Planner for task management in Teams?
The Microsoft Teams collaboration application needs no introduction. One approach I really like in the Teams module is the division of teams by project. With this in mind, it seems appropriate to have, in addition to the default conversation and document management modules, additional modules such as task management in Kanban mode in Teams.
Teams allows to add Planner and Trello as tabs in a team channel. Both solutions allow you to display a table (for Planner the name is the "plan") and integrate cards (or tasks) into these tables. Personally, I use the tabs the most, along with OneNote, which also has a perfect place in a project-type team to share team notes. I find OneNote more relevant than the default Wiki tab. It is more responsive and more complete in terms of features. Moreover, I don't necessarily need Teams to use it (web mode or OneNote applications).
The use of these two tools does not require the purchase of additional licenses. Planner is included in the Office 365 licenses (Business Basic at least). As for Trello, it has a free version (and a more complete paid version). It is from the free version that I make my comparison.
So how do you choose between Planner and Trello in Teams?
I'll give you a few ideas to help you make your choice. The first one seems obvious, but I'll mention it anyway. If your company already uses one or the other tool and the employees have their habits, take this one.
Authentication
Another thing that can be critical is managing access to the board. When you create a Teams team, an Office 365 group and a Planner plan associated with that team are created automatically. This means that automatically the people added/removed from the team will be added/removed in the plan as well. It also means that authentication is already managed. No need to re-enter your login/password to access the planner.
On the other hand, on Trello, authentication is by default specific to the application and therefore different from that of Teams. It is however possible to define Azure AD authentication (the same as Office 365) for Trello with an Enterprise or Atlassian Access version (paid). The access rights to the table are purely specific to Trello. They are not dynamic like in Planner.
Notifications
There are some "inconsistencies" in Planner. One in particular that disturbs me in its use is the redundancy of information between the progress field ("Not started", "In progress", "Completed") and the plan compartments. This leads to confusion about which method to use to manage the progress of tasks.
Trello has a more sophisticated notification system with the Microsoft Teams connector. This connector allows you to be notified in a Teams channel when a Trello board is updated.
If you want to set up the Trello connector in Teams, we explain how to do it in this video: Adding a Trello connector to Teams.
The chatbot
Trello also provides a chatbot in the Teams application that allows you to interact with your boards. Personally, I find this feature rather "gimmicky" because it is as fast to enter cards on a board as it is to interact with the chatbot. Nevertheless, the feature has the merit to exist and can be interesting for users used to chatbots.
Task management in Teams
In recent weeks, Microsoft released a new application called Tasks in Teams. It is in fact an application in Microsoft Teams that aggregates Planner tasks (team tasks) and To-Do tasks (personal tasks) in a single view. Its use can be interesting in a multi-project management. Indeed, it is possible in Tasks in Teams to see the tasks that are assigned to us independently of the plan on which they are located.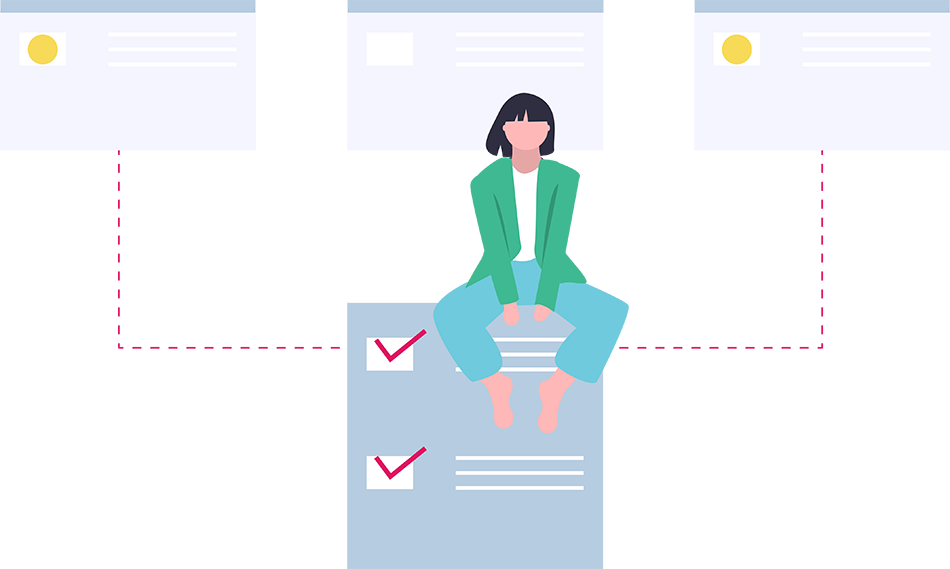 Outside of Teams in Office 365
Beyond Teams, Trello and Planner are well integrated into the Office 365 suite in general. I'm thinking in particular of Power Automate which offers a good amount of connectors to both solutions. They can be used as triggers but also as automated processes. Moreover, these connectors do not require a Premium license. The associated use cases are numerous. Here are three that I think bring value to the management of tasks in Kanban mode:
Entering information into a CRM/ERP system creates a Trello/Planner card.
Creating a Trello/Planner card triggers an approval flow for the task.
Sending an email to a specific address creates a Trello/Planner card with the information contained in the email.
In addition to these use cases, Power Automate provides a whole list of predefined templates that correspond to common use cases. If you are just starting out with Power Automate, I encourage you to use these templates which are very well done.
In my opinion, these two tools are very well integrated with Teams and Office 365. This integration brings a great added value to both collaboration and project tracking in Kanban mode.
Trello and Planner for task management, competitors or complementary?
We can also ask ourselves the question of the relevance of the cohabitation of Planner and Trello.
At first glance, the two applications seem to be in competition. However, bearing in mind their differences (particularly identity management), we can imagine that the two tools complement each other.
Let's take an example: our team is working on a client-related project. The only members of the team are the internal team members. Planner can be used to manage internal project tasks. As for Trello, with a more open security system, it can be used to follow up the project with the client.
Visual management for project management (Mind mapping, GANTT)
Beyond Kanban, other visual management methods can help optimize project management. These methods are integrated into Teams via tabs or applications. Here is a non-exhaustive list:
The GANTT with Microsoft Project
Mind mapping (MindMeister)
Collaborative whiteboard (Mural, Miro, Whiteboard)
And many more...
Want to know more about our offer and how we can help you with your Microsoft tools?