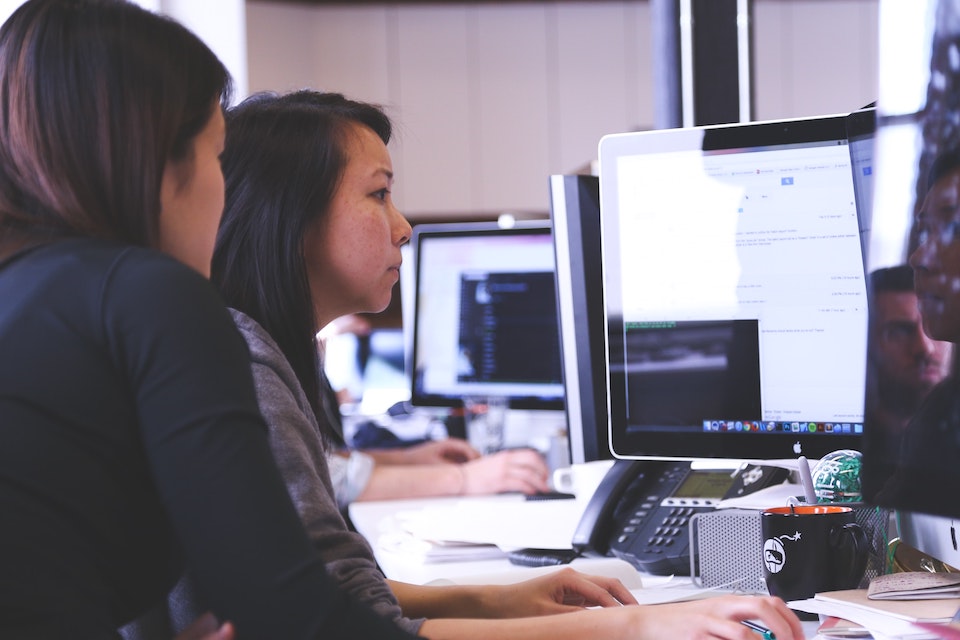 Migrating to Office 365... the quest for successful user adoption
Microsoft Office 365, with its millions of active users worldwide, is today's leading cloud collaboration solution.
In many of our missions, we accompany our clients in the awareness and adoption process of Office 365 tools.
Migration: a challenge for companies
Deciding to migrate to Office 365 is a challenge for a company. First of all on the technological level but especially in terms of adoption from your users. The aspects related to the technical migration (directory, messaging) will not be the subject of this article. We will focus on the users, their past and their future with Office 365. Because it is indeed a change of habits to move towards an efficient and 100% connected collaborative world. What we call the famous world of "digital workspace" and digital transformation.
Indeed, the premise on Microsoft's part is quite simplistic. "Your subscription gives you access to a whole bunch of magical tools that we make available to you. You don't have to install anything in terms of infrastructure, we take care of everything! So go ahead, you can use everything! Enjoy!
Asking the right questions
In real life, it is obviously not that simple. There is no magic. It requires an approach and a "tailor-made" adaptation for each company. There are many issues to address related to this approach:
Take into account the users
Understand people's daily habits, their ways of working in teams, as well as organizational specificities.
Analyze the collaborative tools in place if any, the use of network shares, and all other IS tools. Then determine how they will be able to interconnect/integrate with solutions like Office 365.
Conduct an in-depth analysis of email habits. Indeed, the huge amount of email exchanges is often the number one problem to eradicate when approaching the transformation to collaborative tools. Email is a historical, even prehistoric tool, and habits die hard.
Determine the existence and use of unofficial tools (ShadowIT), and understand what are the stakes and motivations to use these tools. Often there will be hidden needs that will be implemented in priority with Office 365, in the form of POC or Quick Win.
Train and support users, with different profiles to consider. For example, users who will be very active with collaboration tools, or people who will simply be consumers of information or future functional administrators of Office 365 tools.
Quickly understand what could be the obstacles to the adoption of Office 365 tools
Get users on board as early as possible in the Office 365 adventure, starting with the migration study.
Roadmap, communication and governance
Establish a realistic RoadMap of the Office 365 tools that will be installed progressively (at the first deployment, at 6 months, at 1 year ....).
Communicate in a simple way on this RoadMap and the associated uses: "which tool for which uses".
Set up an information governance with a team responsible for establishing and maintaining this governance.
Set up the business rules with respect to data, security and requirements (e.g. legal constraints).
Measures, costs and constraints
Measure and analyze usage and adoption of tools. It is important to do this from the beginning of the deployment of the Office 365 solution.
Determine the amount of data to be stored in Office 365 (especially in relation to the existing data volume and also the amount of data added over time).
Establish the costs related to the Office 365 solution. It is necessary to do this in the most precise way possible by analyzing the services actually used for each user in order to optimize expenses.
Check the technical constraints such as the network and the speed of the Internet connection in relation to the real needs of collaborative exchanges (documents, messages, video conference, etc.).
This list is obviously not exhaustive and must be adapted for each company when it decides to migrate to Office 365. We have accompanied many companies in their study or implementation of Office 365 and we have never had two similar cases.
Each point could be the subject of a separate article. But the purpose of this one is to highlight the issues and complexities for your users to launch an Office 365 migration project.
Understanding the corporate culture
In addition to these difficulties, there are also specificities related to each customer context. Some of the points listed above will be real headaches when dealing with multinationals with several thousand users. In this case, the implementation of a "Service" mode and a team dedicated to all aspects of the migration and then to the accompaniment and support of users is essential. However, this will not avoid the power issues that will inevitably arise when such collaborative tools are introduced.
More simply, we are also confronted with "cultural" specificities that must be taken into consideration. For example, the "FastTrack" type processes proposed by Microsoft to manage the migration and adoption of teams to Office 365 come with very (or too) enthusiastic American terminology, such as the "champions" team, which will be a pilot team and then become an "ambassador".
We carried out a migration project to Office 365 for a French entity of an American group. The concepts mentioned above were implemented with great success. I remember venturing to promote the concept of "champions" during the next project with the manager of a French company of 1500 people. He listened to me gently and then looked at me doubtfully and said, "Actually, we'll just call it a 'pilot team' if you don't mind, we'll be fine...".
You will note that many of the questions can be applied to the adoption process of any other tool and that some of the points are just common sense.
Users at the heart of the migration
Nevertheless, don't neglect any of the topics on this list, some of which should be treated with common sense. For example, to raise awareness and get all users on board as soon as possible for the migration to Office 365, don't hesitate to launch a global questionnaire and conduct interviews. These can be done :
on collaborative habits
the advantages but also the limitations of their tools
which wastes their time
the ideal tool they would like to have for collaboration
the features they don't want to lose
the number of emails sent per day.
The sooner your users are listened to, the sooner you will have a complete knowledge of the current situation. And, more importantly, they will necessarily feel involved in the migration process, because we must not forget that Office 365 is only a tool. The most important thing is to listen to them!