Microsoft has announced in this article the update of its prices for April 1, 2023. The goal is to harmonize the prices of its licenses between currencies. This increase will then become... semi-annual! No, this is not an April Fool's joke. And yes, there are solutions to lower Microsoft 365 license prices. Damien Celle, SmartView consultant and Microsoft 365 specialist, explains the details. 
Big increase in Microsoft prices for the euro zone 
Unfortunately, the news is bad for the Eurozone, with an 11% increase in license prices for all Office 365 subscriptions. This price harmonization will be done by Microsoft every 6 months. However, this will not affect your current product commitments. For example, if you have an annual commitment on Business Standard licenses until July, your price will remain locked in until that date. Upon renewal of the commitment, you will then be subject to the new price. 
So, how do you bring down the price of Microsoft 365 licenses?
Now is agood time to optimize your Microsoft 365 license pool 
Optimization of the license pool remains a crucial topic. This can be done empirically: 
Bringing down the price of Microsoft licenses more efficiently and quickly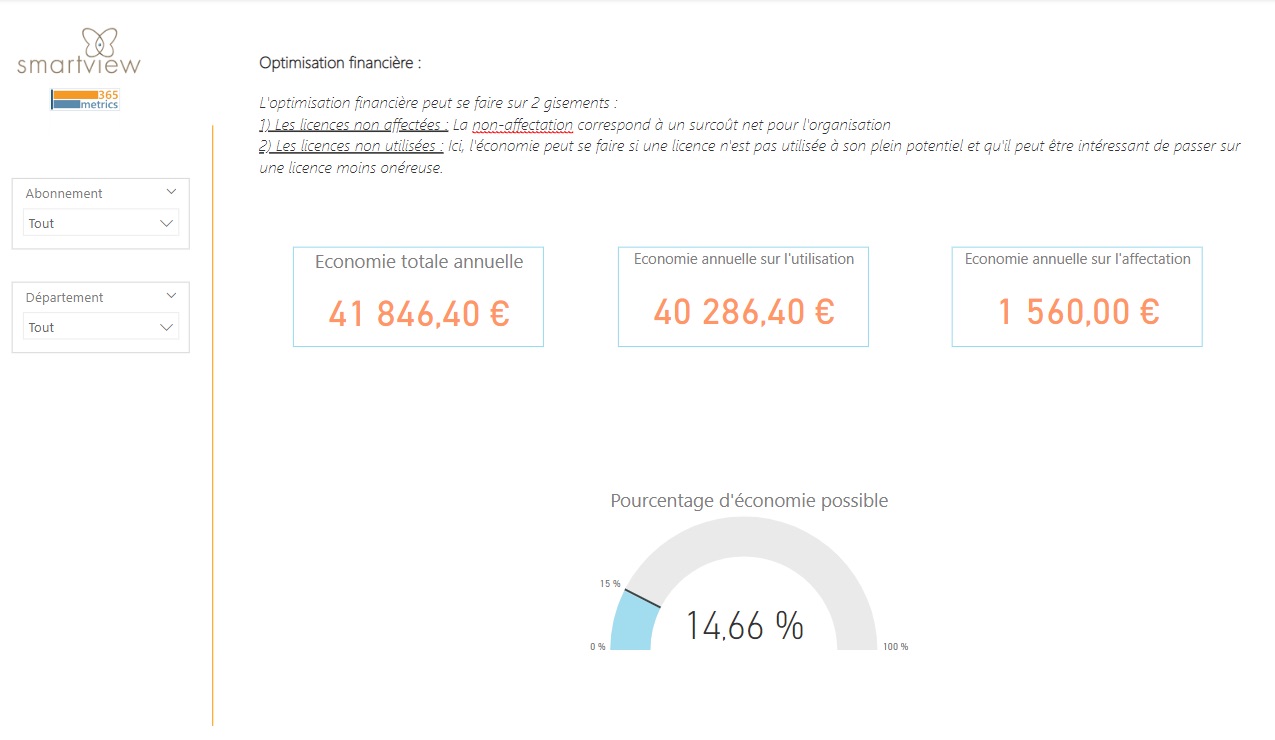 A specialized consultant can effectively guide you to the right license choices and how to save considerable amounts of money in a few hours. The investment for such advice can generate a significant financial return on investment: . There are solutions to slow down the price increase of Microsoft 365...!
SmartView goes further: we have developed an audit tool, 365Metrics, which allows us to collect precise data on the use of Office 365 products. This allows us to give factual and precise recommendations, not only on possible license optimizations, but also on the uses of the tools in the Microsoft suite (monitoring the deployment of Teams or SharePoint, targeting training campaigns for a particular department, etc.).
This achieves two objectives:
Lowering the price of Microsoft 365 licenses
Promote the adoption of the software suite
Testimonials: they succeeded in lowering the price of Microsoft licenses
Two factual examples of savings:
The CIO of a real estate company was going to escalate the 11% increase in the price of Microsoft licenses to the General Management. At the same time, the result of SmartView's 365Metrics audit came in: 15% savings!
The CIO of a healthcare company explains how they were able to save 9% in this article
Testimonials are anonymous. This is because clients wish to keep this information confidential. However, SmartView is happy to provide you with the details whenever possible