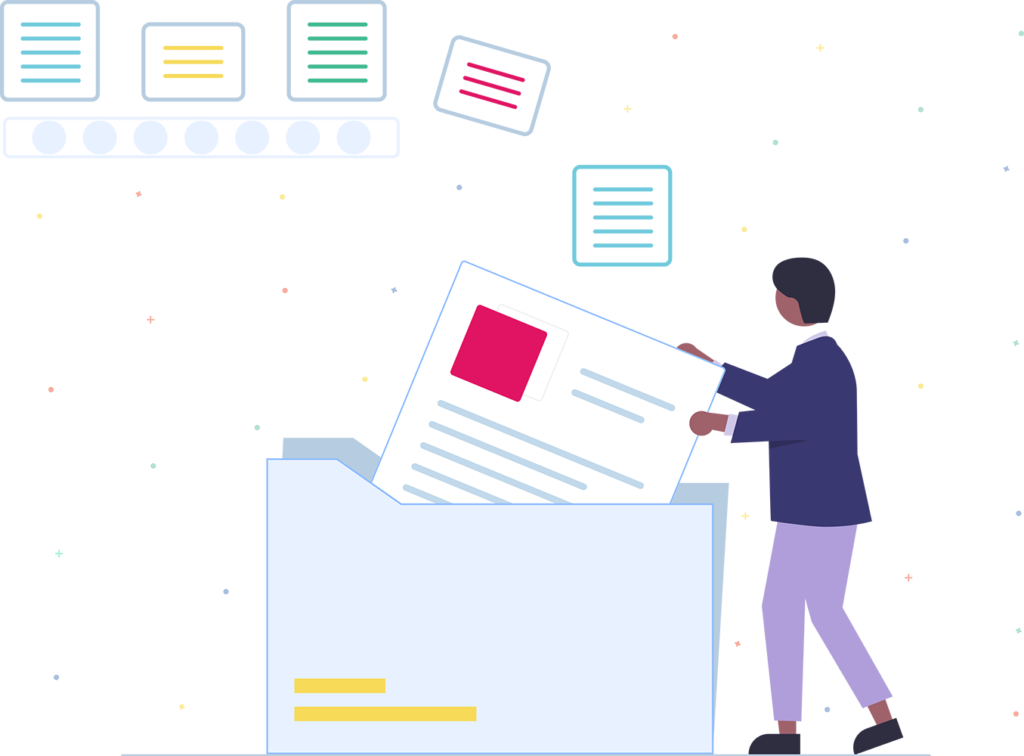 Interview with the head of application architecture and support at a French insurance company.
A painless IT deployment, satisfied users, our guest shares his experience of a Jira project conducted with SmartView. Our guest also talks about one of the IT challenges of his company: data. This IT professional works for an insurance company, subsidiary of a French banking group. Interview with Stéphane Genin.
Our guest's name and company have been kept anonymous in accordance with his company's rules.
Stéphane: Before we start, can you tell us about your company?
Guest: We are an insurance company within an international banking group. Our products are targeted at the individual and corporate market.
Stéphane: What is your role?
Guest: I belong to the Information Systems and Processes department. It's a combination of MOA and MOE in the Information Systems and Processes department. I deal with application architecture and support. We support all projects upstream and downstream, from design to deployment and production.
Stéphane: Do you have a specific issue?
Guest: The issue is clearly IT documentation. We're producing architecture files. The documentation space wasn't perfect. As my company is growing, we weren't really getting our heads around it in terms of documentation.
Stéphane: What was your concern regarding IT documentation?
Guest: The team is dedicated to fieldwork so documenting a project is not their cup of tea! We didn't want to add to the difficulty. We conducted a study to find an effective documentation tool. The key word was sharing and collaboration.
Stéphane: How did the project go?
Guest: We put out a request for proposals and SmartView was selected to assist us. The service exceeded our expectations! With SmartView, we laid the groundwork for the project. We had to design the architecture behind the Confluencecollaborative tool. The project generated interest from other departments in the company. The project was not shared at the group level.
Stéphane: And finally, the perimeter was extended...
Guest: Yes, the project went off course. We produced a whole governance: technical debt monitoring, IS monitoring, architecture committee. Faced with the craze, the architecture repository came later. The team set up to create the architecture repository made it possible to create spaces for other entities in the department.
Stéphane: What about IT applications?
Guest: We then integrated Jira. We really liked SmartView's approach. SmartView provided pragmatic solutions and was able to address the need in a fairly simple way.
Stéphane: In practice?
Guest : The project was well prepared. The implementation went smoothly. It's so rare for IT integrations to go smoothly!
Stéphane: The key to the success of this integration?
Guest: It's listening and sharing. Unconsciously, the issues have "miraculously" faded away. We left a space for expression. Things were able to be repositioned easily. I really liked that! That's why my company continues to work with SmartView.
Stéphane: I am very touched. I'm very happy about that. What you put forward is the most important thing: let people express themselves, and rather accompany them than guide them.
Guest: The most difficult part, as always, is the change management support. The subject is delicate. You have to be well prepared.
With SmartView, the project was a great success. Their team knows the development business well, ITIL is part of the subject.
Stéphane: You seem surprised by such a success?
Guest: In practice, many editors or integrators arrive with a tool, the rest of the project takes a back seat! We started by listening and sharing, so the production launch went well... When I look at what happened afterwards... even the negative feedback was reduced!
Stéphane: What did it change for the future ?
Guest: We have quite a bit of work on processes that will drive change. I've talked to my management about it. ITIL is going to be at the core. I'm just going to see what SmartView has to offer.
Stéphane: Your company is growing rapidly. How does IT continue to support the company in this growth?
Guest: The number one axis is the digital part around a reliable and closer customer journey, allowing for better interaction.
Stéphane: So the UX (User Experience) will be at the heart of your company's concerns. What is the 2nd IT issue?
Guest: The second axis is the Data part: becoming "data-centric", producing data and putting it back at the heart of the system. This is both an IT and a business issue; mastering data allows us to be more agile.
Stéphane : What do you expect from this "agility"?
Guest : First, agility will allow us to be closer to our customers. Secondly, we want to gain in agility, in digitalization. Several programs have been launched, including the construction of a Data platform to bring value to our service offerings.
Stéphane: Okay, what is your 3rd IT challenge?
Guest : The 3rd axis aims to increase the agility of the information system, its flexibility. This must be accompanied by:
the industrialization of development, integration and deployment processes...
new professions such as "DevOps" that keep people at the forefront
Stéphane: How do you make sense of these often decried terms (Datacentric, agile, DevOps...)?
Guest: We're not big fans of buzzwords in my company. The approach is around our data project. We could go out to tender to add a big data platform... but that's not our approach at all. We think in terms of strategy. To begin with, we will study the various use cases. Then we'll see what solutions we can bring to the table by completing the IS. If adding elements to the IS is not enough, we will go further.
Stéphane: And what about agility, which is supposed to improve the quality of your services?
Guest: We deploy the agile method according to our human resources. We rely on existing methods, we do not reinvent them. If we lack skills, we can be accompanied by "agile coaches". The "Product Owner" (PO) is the guarantor of the product, he is the one who sets the priorities. Teams should be set up around the role of "Scrum Masters". Deploying agile methods takes time. The existing technical legacy sometimes represents a brake on the "time to market". On the Digital side, my company already has an entire agile organization that is followed by "agile coaches".
In DevOps, there is a tooling component with a pragmatic approach. It is important to deploy quickly in an industrial way. To date, we don't have any employees assigned to "DevOps" or "DevSecOps" positions (to integrate security into the process).
Stéphane: Three great areas of work! How do you see the future?
Guest: An exciting future! We have a lot to dig into. As a team leader, I have plenty of innovative topics that get the brainpower going. We have a strong growth challenge. We have to do a lot of introspection: is the IS ready to meet these challenges or does it need to be adjusted?
Stéphane: To conclude, a word about SmartView?
Guest: Pragmatic. When I think of SmartView, its pragmatism is key. Responsive as well. It fits my vision of things and how my business works.
Stéphane: Thank you for the compliment. I thank you for giving me your precious time.
Interview by Stéphane Genin, partner at SmartView